Quality is a continuous goal: a daily challenge, to be conquered every single day through an improvement process involving every phase of the production process.
The Group works according to ISO 9001 Quality Management System.
The Group promptly accepts the requests of  the customers and delivers to clients high quality products and results, always following the guidelines of the Quality Management System. In this context, a quality control is fundamental and , through a coordinated mix of qualified personnel and technological advanced tools, guarantees quality levels in line with customer standards.
Some of the quality devices:
Zeiss coordinate measuring machines
Dea coordinate measuring machines
Electronic microscopes for visual checks
Roughness
Hardness meters (Vickers, Rockwell, Brinell)
Infrared pyrometers
Spectrometer
Altimeter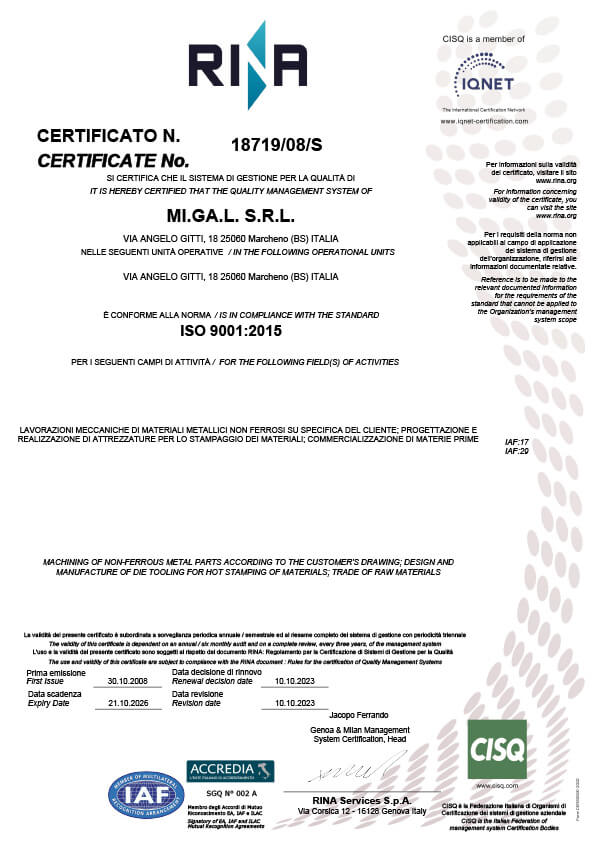 The corporate organization of MI.GA.L. Group is certified in compliance with ISO 9001: 2015 standards