Presses with power range from 250 tons up to 1600 tons.
The forging department is where the raw material takes shape. Thanks to its 20 automized presses, with force up to 1600 tons, MI.GA.L. is able to produce parts  from 8 grams up to 54 Kg (120 Lb).
Parts are froged according to the customer's requirements. 
Moulds, cutting tools and mechanical devices are manufactured internally in a dedicated mechanical department.This sensitive process is central part of MI.GA.L.'s know how and allows it to fast and control one of the most crucial moment in the part lifetime: the initial sampling.
For sure, this is an added value that strenghtens the prodcutive capacity of the Group.

The presses:
-    Screw presses  600 tons to 1600 tons force
-    Presses  200 tons to 650 tons force
-    Hydraulic presses 400 tons force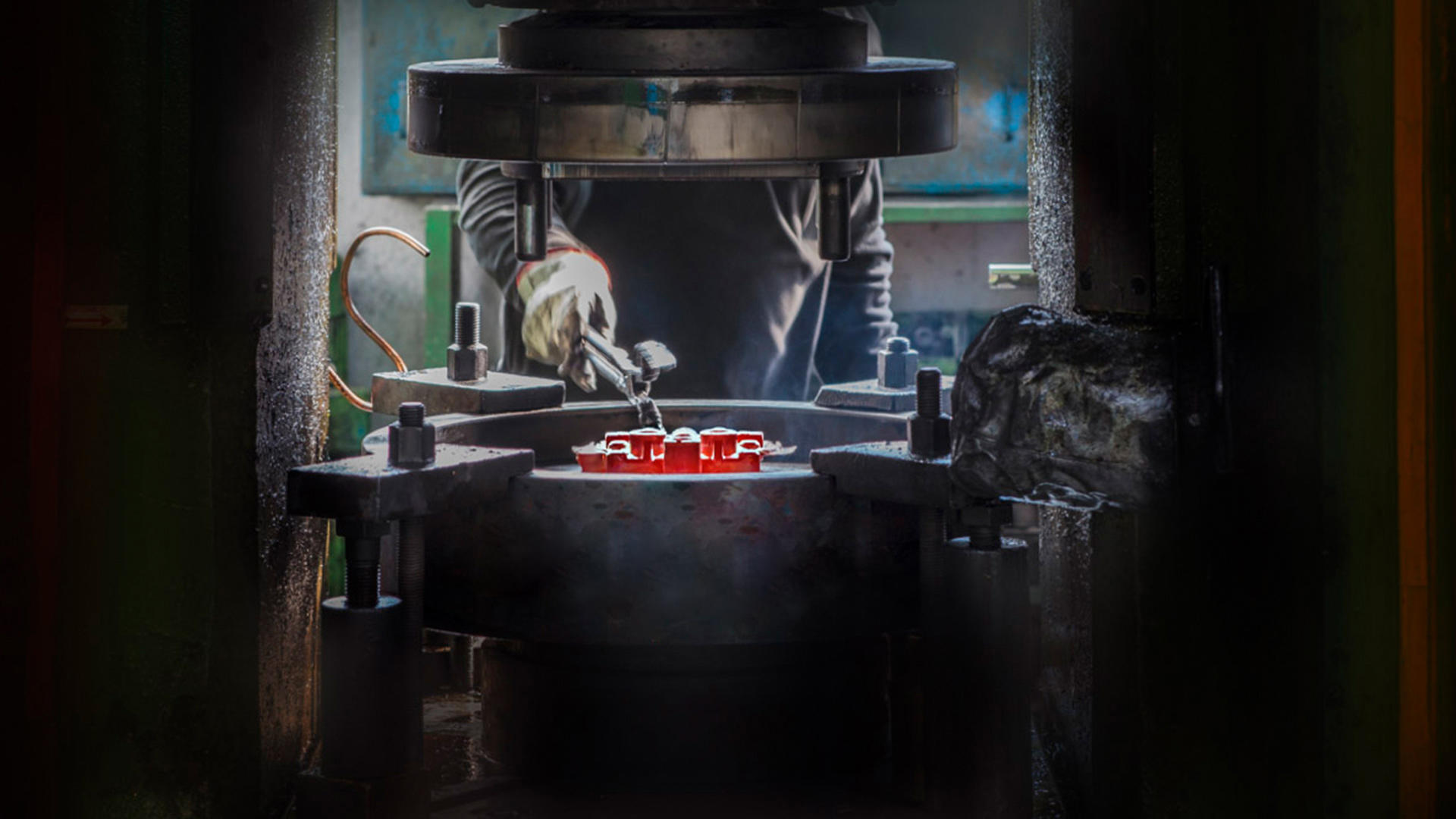 Are you looking for a technical partner expert in design and production of parts in non ferrous metals?

Contact us