The MI.GA.L. Group is committed daily to the continuous improvement of process quality standards, company sustainability, attention to the work environment and workers safety.
The attention towards these issues is required not only of the people who works within the Group Companies, but also to the processes: suppliers and materials, customers, recycling and waste management, as well as initiatives of energy efficiency and energy supply from renewable sources investments relating to the installation of photovoltaic systems at our plants.
We also think that the Company Responsibility is not limited to the excellence of the products and production processes, but it's aimed at the territory and the entire community to which it belongs.
QUALITY, ENVIRONMENT AND SAFETY
We adopt a QHSE Management System compliant with ISO14001:2015 and ISO9001:2015 standards integrating objectives and policies for the environment, quality, occupational health/safety in the design and management of work and production systems.
CIRCULAR ECONOMY AND WASTE RECYCLING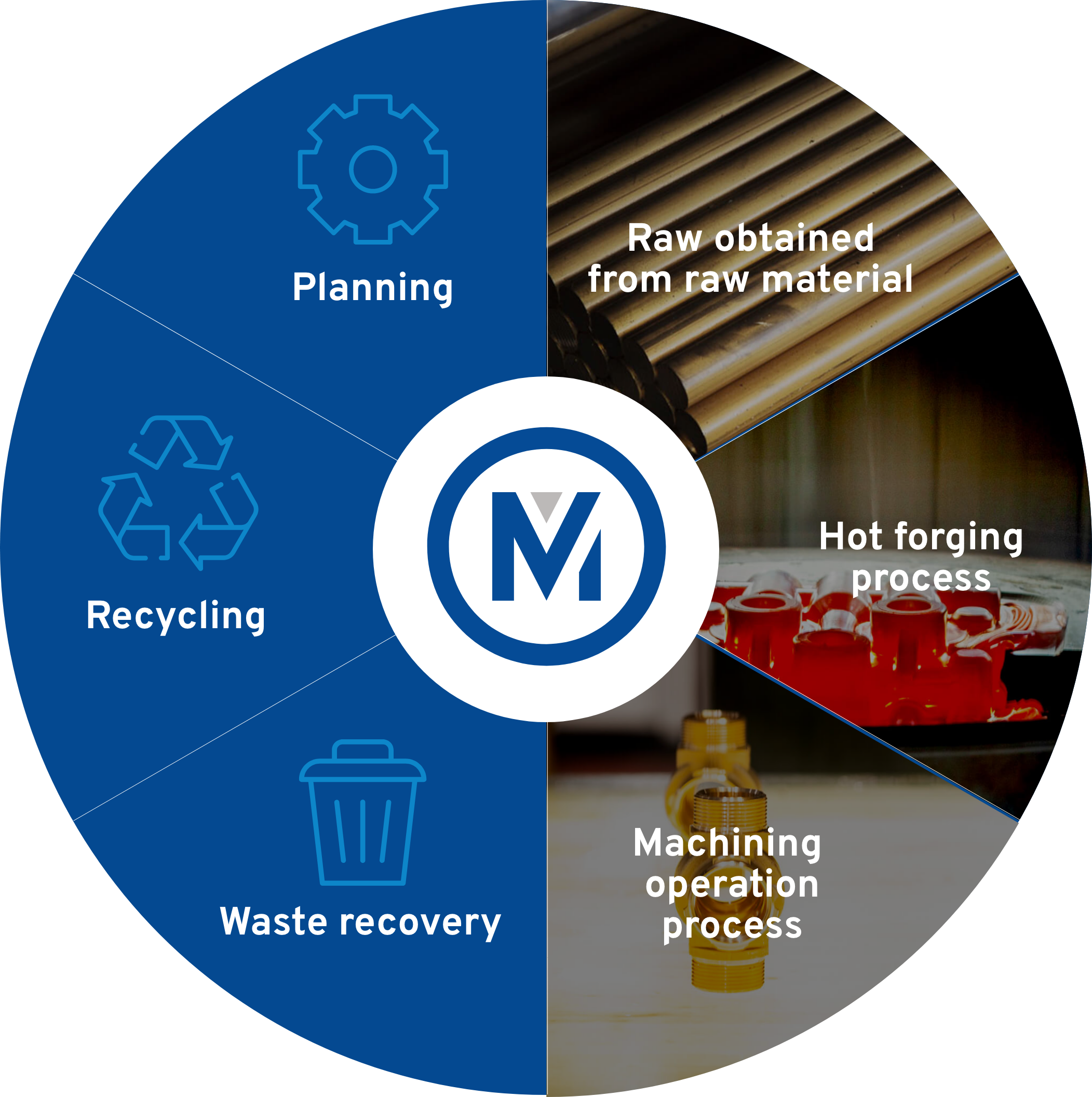 Attention to the management of environmental impacts and environmental protection, waste management and a circular economy linked to the raw materials.
We grow together with our people.
Attention to human capital is reflected in the implementation of Training and Welfare Plans for a working environment of growth, satisfaction and well-being.
We promote initiatives in favor of the area in which we operate.
We strongly believe that sustainable sourcing is an effective means of promoting responsible values ​​and practices throughout the value and supply chain.
The Group, working to build strong and lasting relationships and partnerships with its suppliers, promotes responsible behavior throughout its supply chain.