MI.GA.L. has 12 automated lines, 2 furnaces, a mechanical maintenance workshop and a technical office dedicated to high-quality high pressure die-casting. 
Design, high pressure die casting and finishing.
Die casting is a process which consists in melting of light and ultra-light metals such as aluminum or magnesium, injected into a mold at a pressure between 140 and 1,400 bars.
Die-cast aluminum is particularly suitable for use in different sectors including: lighting, automotive, industry, agriculture, medical accessories and military sector.
Some technical data of the plant:
12 automated lines
Capacity of trimming in line
Tons power from 280 to 900 tons
2 furnaces of 42 and 18 Q
Mechanical workshop for maintenance and modification of molds
Technical department for product development and mold design, simulation and Co-Desing
Quality Department
Logistic service and production planning
Design department
Tooling department 
Internal tooling department
Production and internal maintenance of molds
Productive area
Dedicated plant in Reggio Emilia for high pressure die casting, with dedicated plant in Brescia for mechanical machining with:
4 vertical CNC
10 horizontal CNC
2 ISO50 horizontal CNC
2 lathes CNC
Finishing of components in cooperation with certified highly experienced partners.
Quality management following norm ISO 9001:2008
Integrated metrological laboratory with specific 3D control machine
3D measure machine
Devices for material test analysis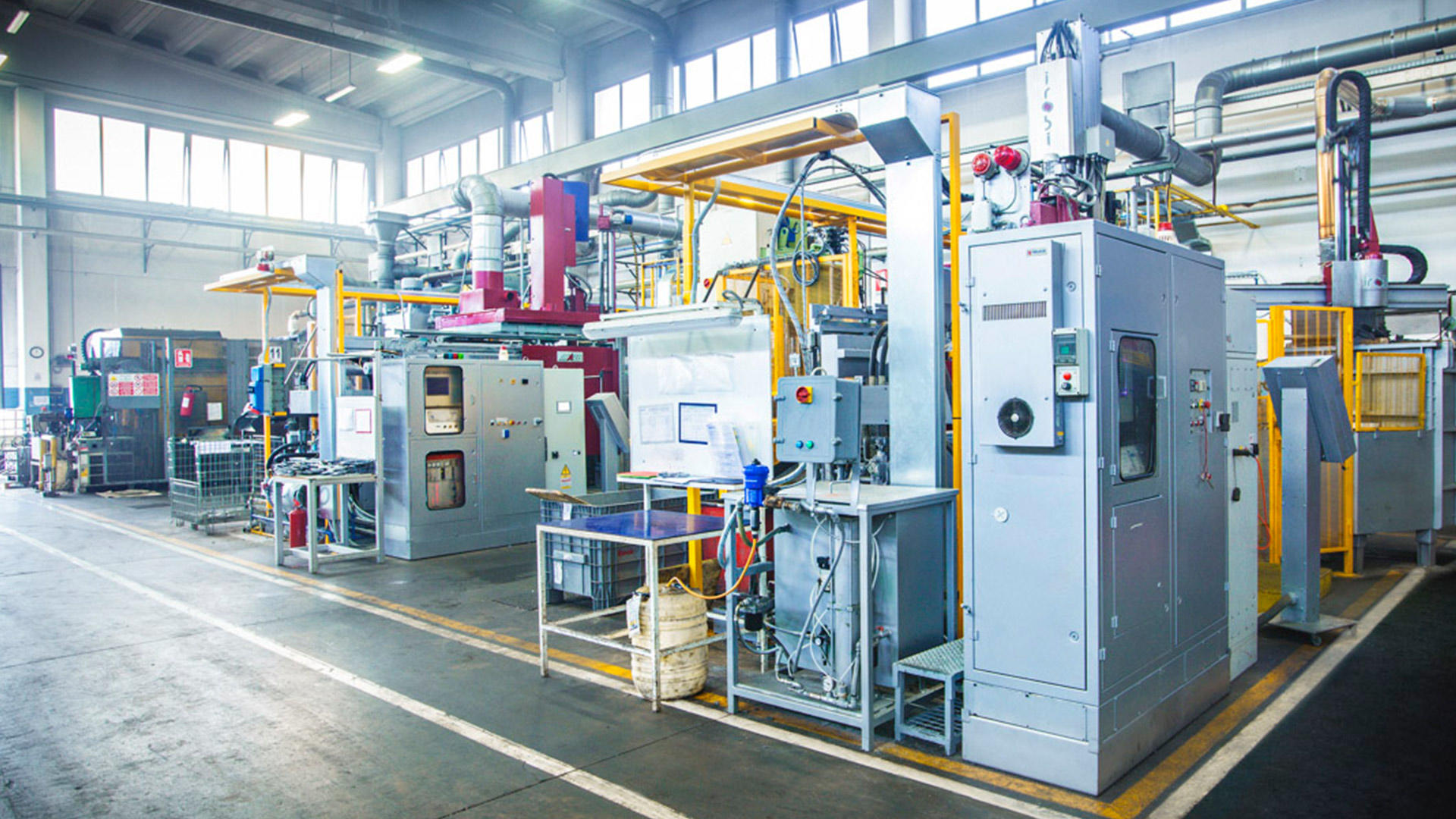 Are you looking for a technical partner expert in design and production of parts in non ferrous metals?

Contact us